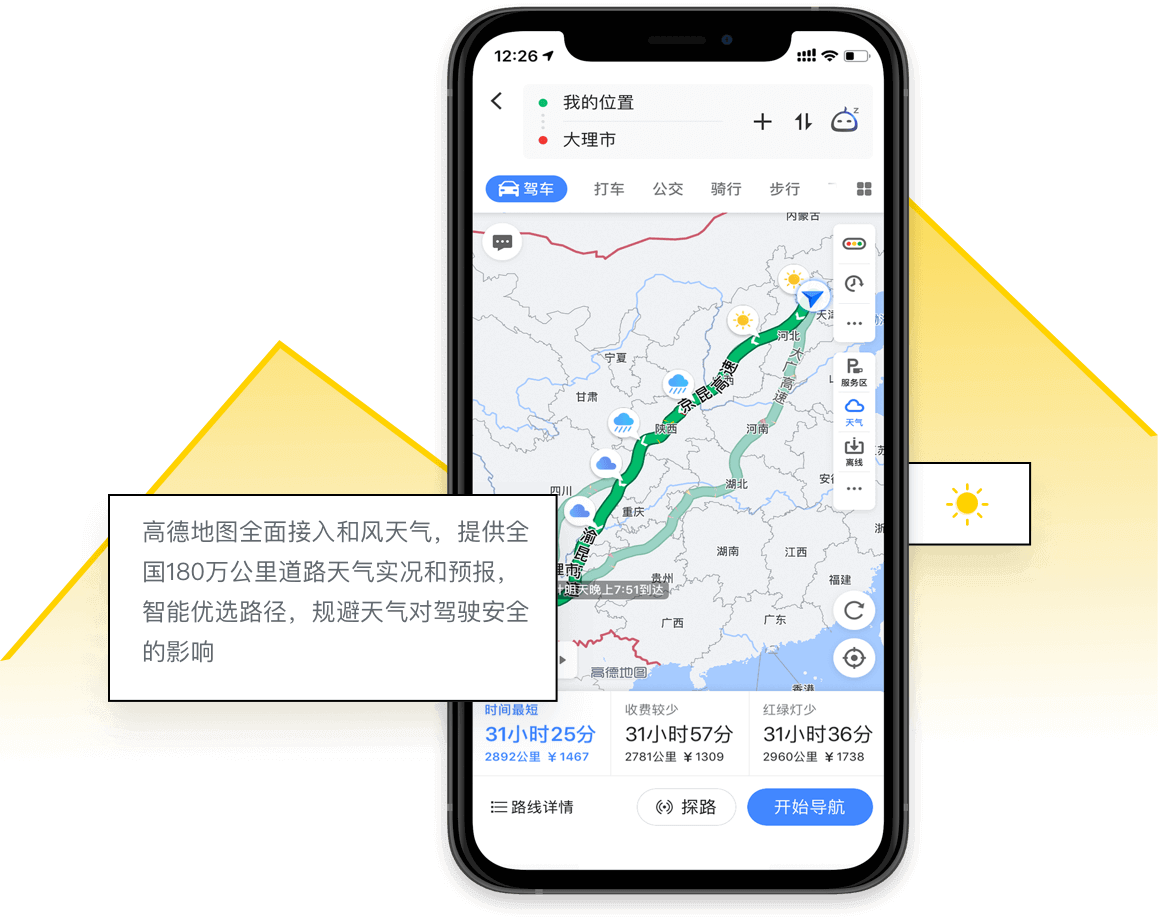 Navigation Weather
Based on the nationwide 1km grid data, 5 minutes of rainfall and 2 hours of nowcasting to make weather conditions and forecasts for driving navigation routes.
Weather data through route navigation can provide more safe driving information and reduce the impact of extreme weather on driving.
Real-time calculation of all weather data, according to the driving path and speed, the weather conditions at the route points can be predicted in advance.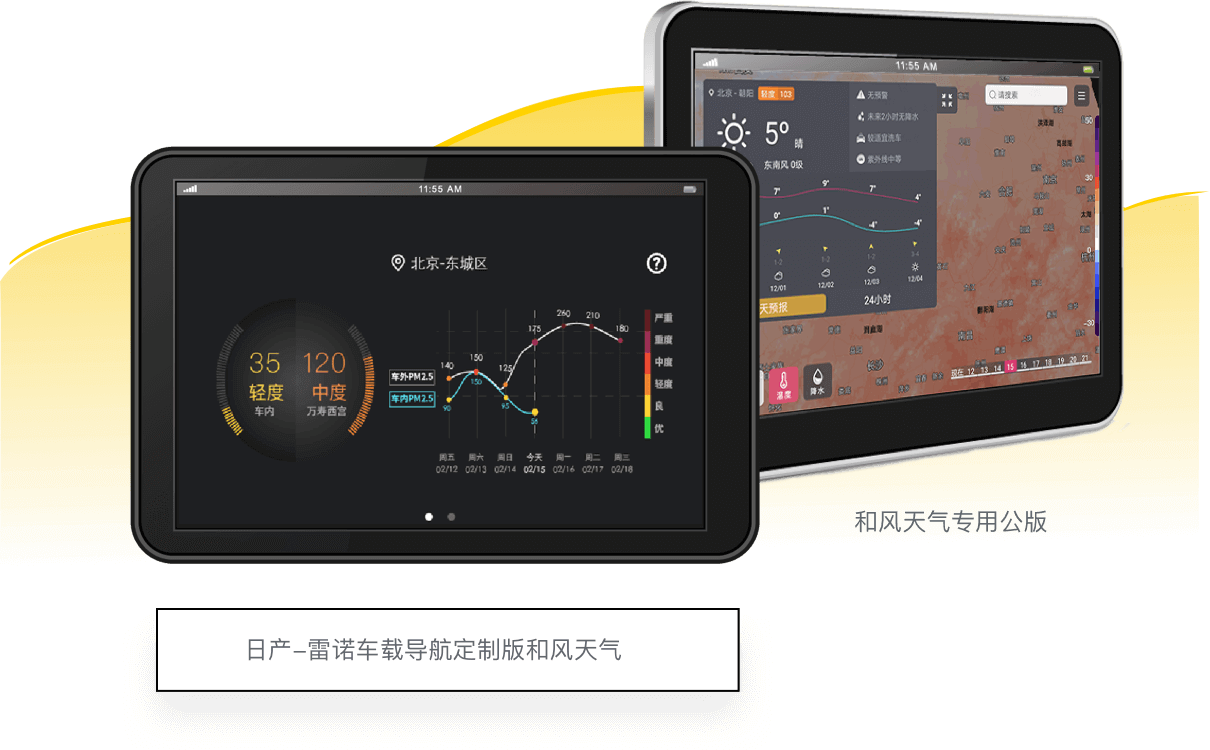 Car networking weather
Provide Car networking weather for major automobile brands.
Weather products, weather data service, SDK and APP are suitable for car networking features.